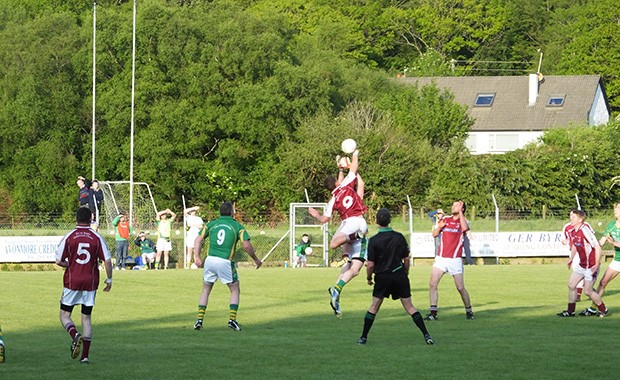 Stratford Grangecon travelled to An Tochar to take on Kilcoole, confidently believing that on all known form to date they shouldn't have much difficulty in securing victory in their first Championship match of the year.
Matt Manley set the ball rolling with 2 points but the fact is that Stratford Grangecon were unable to play with the authority expected despite being in the driving seat for most of the game Kilcoole kept nipping at their heels.
John McCormac and his mentors have got to be concerned that they have only got two weeks and one league match next weekend before they take on the Championship favourites Dunlavin.
A major concern must be the porous nature of the Stratford Grangecon defence where Kilcoole managed to retaliate with a score every time Stratford Grangecon thought this game was done and dusted and were it not for the efforts of Patrick Cronin in goals the result would have been a lot closer, however, there were some positives to be taken out of this game Kieran Byrne showed that he is getting even better with age having rattled the net on two occasions. Michael Carroll played with much more gusto and commitment in finding the net on one occasion and scoring 3 well taken points. Matt Manley appears to have rekindled his confidence with his overall contribution and kicking 3 points as well.
Shane Byrne managed to slot over 2 points despite travelling without his scoring boots. Eoin O.Neill playing from his centre half forward position added 1 point but Michael Mangan's 2 long range points were inspirational.
The final score: Stratford Grangecon 3 – 11 Kilcoole 3 – 04
Additional match Photos to follow shortly….